Canada's Leading Derivatives Conference
Preliminary Program – June 20-21, 2022
An unparalleled opportunity to forge connections with the who's who of Canadian derivatives. Delve into key developments in equities, fixed income, technology, regulation and clearing.

Economic Update

For the first time in more than a decade, interest rates are on the rise. What will be the implications of inflation, their effects, pressures and consequences in the Canadian context? Will rates and inflation settle or persist? What is the outlook for the economy and the markets? To help us navigate these uncertain but no less dynamic financial times, we are delighted to have among us a much sought-after economist, one of the brightest minds, to share fresh insights and analyses.
CDOR meet CORRA

As financial systems move away from submission-based rates to adopt risk-free rates, the Canadian financial system, as well, is transitioning from the Canadian Dollar Offered Rate (CDOR) to the Canadian Overnight Repo Rate Average (CORRA). Critically important, this committee-led initiative by the Canadian Alternative Reference Rate Working Group (CARR) includes senior leadership from the Bank of Canada, including panel moderator, Harri Vikstedt. Joining the panel are other key representatives collaborating to build out the roadmap as we work towards upcoming key dates.
Secured financing in Canada: Industry Views on Repo Market Functioning

What issues are affecting the current functioning of the repo market? What emerging structural changes are influencing repo markets and repo as a line of business? Can the capital and netting efficiencies available through repo central clearing be enhanced, and if so, how? The panel will look at how CDCC, Canada's central clearing platform for repo, can continue to evolve, by broadening the buy-side participation through a sponsored model and/or by introducing innovative new trading products to deliver efficiencies and liquidity.
Break
Sponsored by
The Growth of Volatility as an Asset Class
DeFi: the Finance of Tomorrow

Beyond the speculative mania in Bitcoin and its crypto peers, the underlying blockchain technologies promise to revolutionize the financial industry as we know it. Join us and Dr. Alfred Lehar, PhD, Associate Professor of Finance at the Haskayne School of Business as we discuss cryptocurrencies, central bank digital currencies, blockchain-based exchanges and other emerging trends in the fast-moving financial technology sector. Dr. Lehar will also touch on the proposal he and his team developed for the Bank of Canada, demonstrating what a digital currency ecosystem could look like here in the Great White North.
Cocktail Reception
Artistic performances:

Morning Briefing: Trends in Derivatives
Speaker:
Corey Garriott, TMX Group
Latest Trends in the Cryptocurrency Space

Join us as our guest crypto experts discuss the future of crypto and its potential influence on traditional markets and explore the role of listed derivatives in this nascent asset class.
Keynote Speaker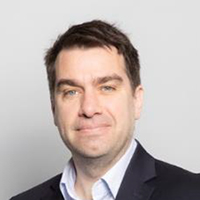 Break
Sponsored by
Opportunities in the Canadian Interest Rate Markets

After years of a low and stable rate environment, the shape of global yield curves has changed drastically and a period of higher volatility is expected as we start moving into the rate hike cycle. Topics such as reduction of quantitative easing, rising inflation, geopolitical risks and yield curve inversions are now making the headlines. In light of this, industry experts from the fixed-income space will discuss current trends and opportunities in the Canadian interest rates markets.
Lunch / Presentation
Chantal Petitclerc
, Paralympic Champion & Canada's Chef de Mission for the Rio Paralympic Games 2016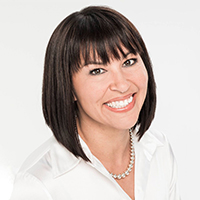 Chantal Petitclerc is the most successful wheelchair racer of all time, boasting multiple medals from all three of the world's top athletic competitions: The Olympic and Paralympic Games, the World Championships, and the Commonwealth Games. Canada's Lou Marsh Trophy winner for Athlete of the Year (2008) and a Companion of the Order of Canada, Chantal tells her incredible story to show others that challenges are simply a starting point for success.
Sponsored by
Developments & Trends in Central Clearing and Market Infrastructure

As markets continue to evolve at a rapid pace, robust central clearing solutions have never been more critical to creating efficiencies and mitigating risk. The panel will discuss the benefits of central clearing, the potential to optimize the current CCP margin models, and trends in CCP structure. They will also delve into current market structure trends and how they are impacting key stakeholders such as exchanges and CCPs, as well as intermediaries.
Break
Sponsored by
Trends in Technology, Front to Back and Beyond

Join our diverse panel of representatives from both Exchange and third-party vendors in a conversation on various topics, including what technical innovations they are prioritizing for their clients in 2022, what technology delivery challenges they are facing in the post-pandemic world, and where they see Tech in their organization in the future.
Sponsors
Reception Sponsorship
One (1) available
Lunch Sponsorship
Participant's Gift Sponsorship
Lanyard Sponsorship
Wireless Internet Sponsorship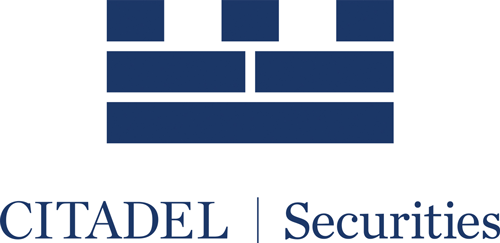 Room Keys Sponsorship
Breakfast Sponsorship
One (1) available
Welcome Munchies Bag Sponsorship
One (1) available
Break Sponsorships
General Session Notepads Sponsorship
General Session Pens Sponsorship
Exhibitor Sponsorships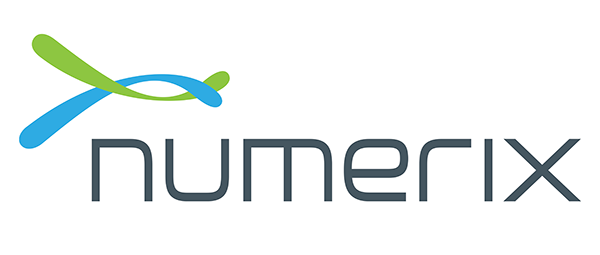 Two (2) available.
Eco-Friendly Branded Water Cartons Sponsorship
General Room Drop Sponsorship

Tote Bag Sponsorship
Fairmont The Queen Elizabeth
---
Honoring its home town, The Queen Elizabeth boasts a brand new design blending a contemporary decor with a vintage flair reminiscent of Montreal's golden years.
Fairmont The Queen Elizabeth
900 René-Lévesque Blvd. West
Montréal, Quebec
H3B 4A5

Room Place du Canada, Convention Floor
More Information
---